Browseabout Book Club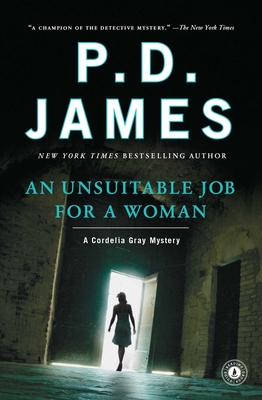 Join the book club for a year of classic reading. Literally. Each book selected made its mark historically and continues to reach audiences today.
The selection for November is An Unsuitable Job for a Woman by P.D. James.
An Unsuitable Job for a Woman introduces young detective Cordelia Gray. Handsome Cambridge dropout Mark Callender died hanging by the neck with a faint trace of lipstick on his mouth. When the official verdict is suicide, his wealthy father hires fledgling private investigator Cordelia Gray to find out what led him to self-destruction. What she discovers instead is a twisting trail of secrets and sins, and the strong scent of murder.
The Browseabout Book Club is facilitated by Sherry Chappelle, and meets September through May. Meetings begin at 3:30 PM and are generally over around 5:00. Come for one discussion, or come for them all. No registration is required - new members are welcomed, and old members are treasured.
Purchase books at Browseabout for 10% off the price - please let the staff member know you are buying it for the book club. Hot beverages from Browseabout's cafe are half price during the meeting.
Event date:
Sunday, November 20, 2016 - 3:30pm