Brian Kenny - Ahead of the Curve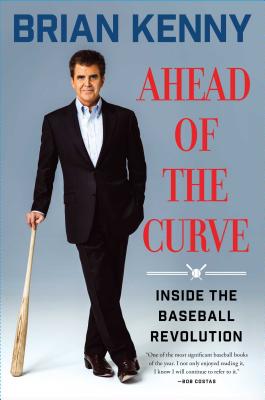 Brian Kenny will be appearing to sign copies of his first book, Ahead of the Curve: Inside the Baseball Revolution.
Brian is an Emmy Award winning broadcaster and host for the MLB Network. The foremost proponent of analytics on sports television, he founded the first and only TV program devoted to sports analytics, Clubhouse Confidential. He currently hosts the daily panel shows MLB Now and MLB Tonight, and is a columnist for Sports on Earth. Previous to his tenure at MLB, he spent fourteen years at ESPN hosting SportsCenter, Baseball Tonight, The HotList, Friday Night Fights, and The Brian Kenny Show on ESPN Radio and on NBC Sports Radio.
Forget batting average. Kill the Win. Say goodbye to starting pitchers. And please, please stop bunting. In Ahead of the Curve, Brian shows how baseball has been revolutionized, not destroyed, by analytical thinking.
Most people who resist logical thought in baseball preach tradition and respecting the game. But many of baseball's traditions go back to the nineteenth century, when the pitcher's job was to provide the batter with a ball he could hit and fielders played without gloves. Instead of fearing change, Brian Kenny wants fans to think critically, reject outmoded groupthink, and embrace the changes that have come with the sabermetric era.
The signing will take place on Sunday, August 21st, beginning at 8 AM.
Event date:
Sunday, August 21, 2016 - 8:00am