Bill Shull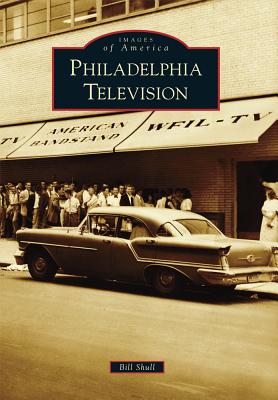 Bill Shull will be here to sign copies of Philadelphia Television.
The history of Philadelphia television is the history of television in America. Philo Farnsworth, credited with inventing television, performed some of his earliest experiments at the Franklin Institute and at 1230 Mermaid Lane. Those experiments led to the city's first television station, W3XE.
Channel 3 was also the first local station in the country to broadcast in color. WCAU-TV Channel 10 constructed the first building in the world designed specifically as a television station. WFIL created one of the most iconic shows in television history, American Bandstand, as well as Action News, which has helped Channel 6 stay on top of the ratings for most of the last 40 years.
Bill Shull grew up watching Philadelphia television, appearing at a young age on the KYW kids' quiz show, Challenge. Shull produced the Fox 10 O'Clock News at WTXF-TV before spending 16 years at WCAU-TV. During that time, Shull produced the top-rated 11:00 p.m. newscast in the city.
The signing will take place on Saturday, July 16th, from 10 AM until noon.
Event date:
Saturday, July 16, 2016 -

10:00am

to

12:00pm