Anthony DeStefano - Gangland New York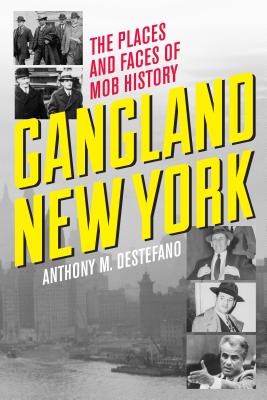 Anthony M. DeStefano will be here to sign copies of his latest release, Gangland New York.
Starring the organized crime dens and murder scenes of the Rotten Apple, this book details New York s underworld through the places where mobsters lived, worked, ate, played, and died. From the Bowery Boys and the Five Points Gang through the Italian Mafia, New York City s mobsters have always lurked just around the corner.
Anthony M. DeStefano is the author of three books on the Italian Mafia, including Vinny Gorgeous, and a staff reporter for Newsday, covering legal affairs and criminal justice in New York City. Formerly a staff reporter at the Wall Street Journal and Fairchild News Service, he has appeared on Biography Channel programs as an expert on organized crime.
The signing will take place on Saturday, August 22, beginning at 6:00 PM. As always, if you're not able to attend, we're happy to have a copy personalized for you.
Event date:
Saturday, August 22, 2015 - 6:00pm to 8:00pm