Latest News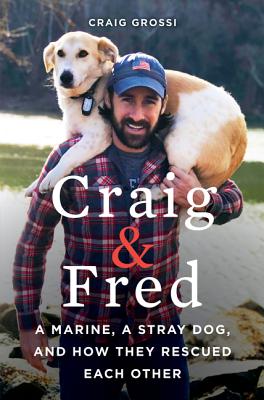 Craig Grossi (accompanied by his dog, Fred) will be appearing to discuss his book, Craig & Fred: A Marine, a Stray Dog, and How They Rescued Each Other.
Sergeant Craig Grossi was doing intelligence work for Marine RECON - the most elite fighters in the Corps - in a remote part of Afghanistan. While on patrol, he spotted a young dog who didn't seem vicious or run in a pack like most strays they'd encountered. After eating a piece of beef jerky Craig offered - against military regulations - the dog began to follow him, and a beautiful, life-changing friendship was forged.
Fred not only stole Craig's heart; he won over the RECON fighters, who helped Craig smuggle the dog into heavily fortified Camp Leatherneck in a duffel bag - risking jail and Fred's life. With the help of a crew of DHL workers, a sympathetic vet, and a military dog handler, Fred eventually made it to Craig's family in Virginia. Months later, when Craig returned to the U.S., it was Fred's turn to save the wounded Marine from Post-Traumatic Stress.
A poignant and inspiring tale of hope, resilience, and optimism, with a timeless message at its heart - "it is not what happens to us that matters, but how we respond to it" - Craig & Fred is a shining example of the power of love to transform our hearts and our lives.
The event will take place on Thursday, November 9th, beginning at 5:00 PM. Craig will be speaking about the book, taking questions from the audience, and signing copies.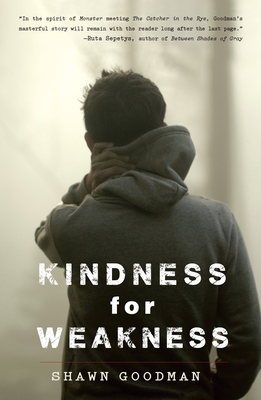 Come join our teen book club! The selection for November's discussion is Kindness for Weakness by Shawn Goodman.
Shawn Goodman will capture your heart with this gritty, honest, and moving story about a boy struggling to learn about friendship, brotherhood, and manhood in a society where violence is the answer to every problem. In an environment where kindness equals weakness, how do those who care survive?
The book club is led by Karen Willey, an 18 year teaching veteran who has spent 17 of those years teaching Language Arts to middle school students.
The meeting will take place on Saturday, November 11th, beginning at 11:00 AM and ending around noon. Snacks and drinks will be served. No prior registration is required. For more information, call 302-226-2665.