Latest News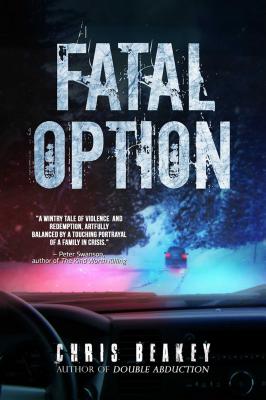 Chris Beakey will be appearing to sign copies of his latest novel, Fatal Option.
Chris Beakey will be appearing to sign copies of his new thriller, Fatal Option.
Five months after the mysterious death of his wife, Stephen Porter is pulled from a dreamless sleep by a midnight phone call. His 17-year-old daughter, Sara, is stranded in a blizzard near the top of a mountain beyond their suburban home. She's terrified and unable to stop crying as she begs him to come to her rescue.
Unfortunately, Stephen went to bed just an hour before, after a night of binge drinking. With his blurred vision and unsteady balance, he knows it's dangerously irresponsible to get behind the wheel. But he heads out into the snowstorm to bring Sara home.
High school teacher Kieran O'Shea is also behind the wheel, searching for his autistic younger brother Aidan, who is wandering aimlessly through the storm on that same mountain. Kieran is terrified - of the voices in his mind, that Aidan will be taken from him, and that he may soon be arrested for murdering three women.
In a matter of minutes Stephen will encounter Kieran and drive headlong into a collision that will force him to unlock the secret of his wife's death, avoid prosecution, and protect his children from violence that hits all too close to home.
The signing will take place on Saturday, March 18th, from 1 until 3 PM.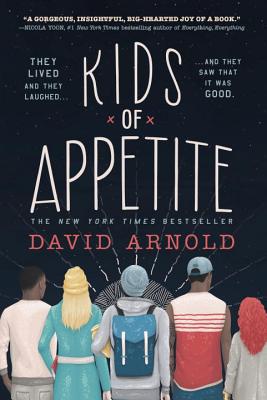 Come join our teen book club! The selection for February's discussion is Asylum by Madeleine Roux.
Victor Benucci and Madeline Falco have a story to tell. It begins with the death of Vic's father. It ends with the murder of Mad's uncle.
The Hackensack Police Department would very much like to hear their story. But in order to tell it, Vic and Mad must focus on all the chapters in between.
The book club is led by Karen Willey, an 18 year teaching veteran who has spent 17 of those years teaching Language Arts to middle school students. An avid reader herself, Karen has presented numerous times at the state wide Festival of Words conference, focusing on young adult literature. Her educational philosophy has always been to create life long readers and that continues to be her focus today, both in the classroom and in the community.
The discussion will take place on Saturday, March 11th, beginning at 11:00 AM. Snacks and drinks will also be served. No prior registration is required. For more information, call 302-226-2665.