Latest News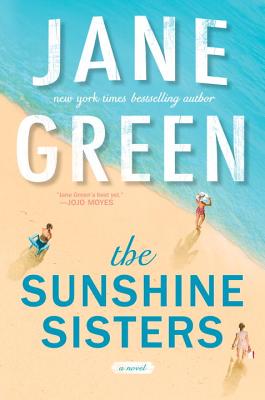 We're hosting happy hour with Jane Green! She'll be appearing to discuss her newest release, The Sunshine Sisters.
Ronni Sunshine left London for Hollywood to become a beautiful, charismatic star of the silver screen. But at home, she was a narcissistic, disinterested mother who alienated her three daughters.
But now the Sunshine sisters are together again, called home by Ronni, who has learned that she has a serious disease and needs her daughters to fulfill her final wishes. And though Nell, Meredith, and Lizzy have never been close, their mother's illness draws them together to confront the old jealousies and secret fears that have threatened to tear these sisters apart. As they face the loss of their mother, they will discover if blood might be thicker than water after all...
The event will take place on Thursday, June 29th, from 4 until 6 PM. Jane will be speaking about her work, as well as taking questions from the audience and signing books. Light refreshments will also be served.
Story time is back!
From June 19th through August 25th, we'll be holding free children's story times five times a week on Monday, Wednesday, Friday, Saturday, and Sunday. Each event will begin promptly at 9:00 am and includes both an exciting story and an easy-to-do craft.
Every story time will have a theme, such as pirates, unicorns, princesses, and dragons. Throughout the summer, children can also look forward to visits from their favorite characters: Taco Dragon (June 24 and 25), Rainbow Fish (July 1 and 2), Ladybug Girl (July 29 and 30), Clifford (August 5 and 6), Paddington (August 19 and 20), and Pete the Cat (September 2 and 3).
Visit our event calendar for a detailed listing of story time events.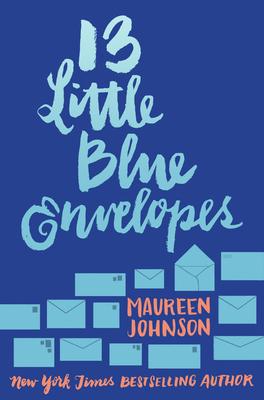 Come join our teen book club! The selection for July's discussion is 13 Little Blue Envelopes by Maureen Johnson.
Ginny Blackstone never thought she'd spend her summer vacation backpacking across Europe. But that was before she received the first little blue envelope from Aunt Peg.
This letter was different from Peg's usual letters for two reasons: Peg had been dead for three months, and the letter included $1000 cash for a passport and a plane ticket.
Armed with instructions for how to retrieve twelve other letters Peg wrote - twelve letters that tell Ginny where she needs to go and what she needs to do when she gets there - Ginny quickly finds herself swept away in her first real adventure. Traveling from London to Edinburgh to Amsterdam and beyond, Ginny begins to uncover stories from her aunt's past and discover who Peg really was. But the most surprising thing Ginny learns isn't about Peg... It's about herself.
The book club is led by Karen Willey, an 18 year teaching veteran who has spent 17 of those years teaching Language Arts to middle school students. An avid reader herself, Karen has presented numerous times at the state wide Festival of Words conference, focusing on young adult literature. Her educational philosophy has always been to create life long readers and that continues to be her focus today, both in the classroom and in the community.
Snacks and drinks will also be served. No prior registration is required. For more information, call 302-226-2665.