Teen Book Club - When I Was the Greatest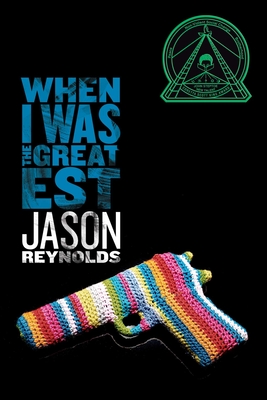 The selection for June's discussion is When I Was the Greatest by Jason Reynolds.
"A lot of the stuff that gives my neighborhood a bad name, I don t really mess with. The guns and drugs and all that, not really my thing." Nah, not his thing. Ali's got enough going on, between school and boxing and helping out at home. His best friend Noodles, though. Now there's a dude looking for trouble and, somehow, it's always Ali around to pick up the pieces. But, hey, a guy's gotta look out for his boys, right? Besides, it's all small potatoes; it's not like anyone's getting hurt.

And then there's Needles. Needles is Noodles's brother. He's got a syndrome, and gets these ticks and blurts out the wildest, craziest things. It's cool, though: everyone on their street knows he doesn t mean anything by it. Yeah, it's cool until Ali and Noodles and Needles find themselves somewhere they never expected to be, somewhere they never should've been, where the people aren't so friendly, and even less forgiving.
The book club is led by Karen Willey, an 18 year teaching veteran who has spent 17 of those years teaching Language Arts to middle school students. An avid reader herself, Karen has presented numerous times at the state wide Festival of Words conference, focusing on young adult literature. Her educational philosophy has always been to create life long readers and that continues to be her focus today, both in the classroom and in the community.
Snacks and drinks will also be served. No prior registration is required. For more information, call 302-226-2665.
Event date:
Saturday, June 11, 2016 - 11:00am