Teen Book Club - Everything, Everything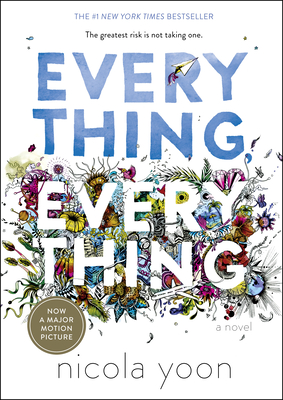 The selection for December's discussion is Everything, Everything by Nicola Yoon.
If you loved Eleanor and Park, Hazel and Augustus, and Mia and Adam, you'll love the story of Maddy, a girl who's literally allergic to the outside world, and Olly, the boy who moves in next door... and becomes the greatest risk she's ever taken. This innovative and heartfelt debut novel unfolds via vignettes, diary entries, illustrations, and more.
The book club is led by Karen Willey, an 18 year teaching veteran who has spent 17 of those years teaching Language Arts to middle school students. An avid reader herself, Karen has presented numerous times at the state wide Festival of Words conference, focusing on young adult literature. Her educational philosophy has always been to create life long readers and that continues to be her focus today, both in the classroom and in the community.
Snacks and drinks will also be served. No prior registration is required. For more information, call 302-226-2665.
Event date:
Saturday, December 12, 2015 - 11:00am