Slightly Spooky Story Time - Creepy Carrots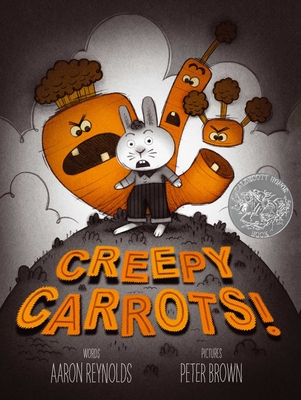 Join us for a slightly spooky story time!
We'll be reading Creepy Carrots, written by Aaron Reynolds and illustrated by Peter Brown. Jasper Rabbit loves carrots - especially Crackenhopper Field carrots. He eats them on the way to school. He eats them going to Little League. He eats them walking home. Until the day the carrots start following him... Or are they?
Upon arrival, attendees will be able to complete a coloring page while they wait for the reading of Creepy Carrots. After the story, they'll be doing a slightly spooky craft!
The event will take place on Sunday, October 25th at 9:00 AM. Please arrive promptly at the start time to enjoy all that is being offered.
Event date:
Sunday, October 25, 2015 - 9:00am