Jennifer Weiner - Who Do You Love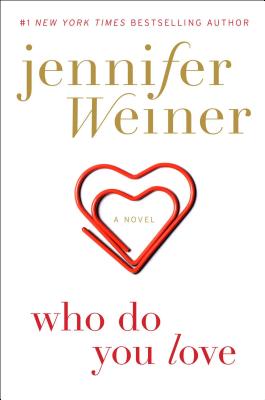 Bestselling author Jennifer Weiner is coming to Browseabout to sign copies of her latest release, Who Do You Love.
Jennifer Weiner's books have spent over five years on the New York Times bestseller list with over 11 million copies in print in 36 countries. She is the author of several novels, including Good in Bed; In Her Shoes, which was turned into a major motion picture starring Cameron Diaz; Little Earthquakes and Best Friends Forever.
In her latest unforgettable story, Rachel Blum and Andy Landis are just eight years old when they meet one night in an ER waiting room. Born with a congenital heart defect, Rachel is a veteran of hospitals, and she's intrigued by the boy who shows up alone with a broken arm. He tells her his name. She tells him a story. After Andy's taken back to a doctor and Rachel's sent back to her bed, they think they'll never see each other again.
Rachel grows up in an affluent Florida suburb, the popular and protected daughter of two doting parents. Andy grows up poor in Philadelphia with a single mom and a rare talent for running. Yet, over the next three decades, Andy and Rachel will meet again and again - linked by chance, history, and the memory of the first time they met, a night that changed the course of both of their lives.
A sweeping, warmhearted, and intimate tale, Who Do You Love is an extraordinary novel about the passage of time, the way people change and change each other, and how the measure of a life is who you love.
The signing will take place on Tuesday, August 18th at 4:00 PM. Jennifer will also sign copies of her earlier works. However, everybody attending this event must buy a copy of Who Do You Love from Browseabout; a store receipt will be required to get in line. If you're unable to attend, we're happy to have a copy signed for you. Call 302-226-2665 for more information.
Event date:
Tuesday, August 18, 2015 - 4:00pm