Invertebrate Story Time
INVERTEBRATE WEEK!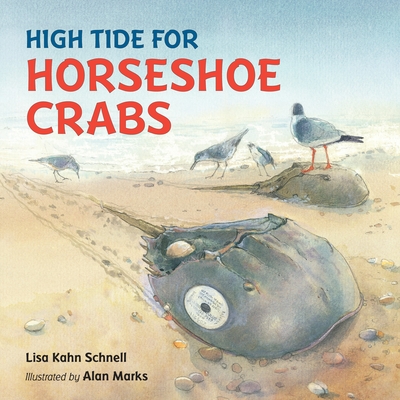 Join us for an extra special invertebrate-themed story time! Lisa Kahn Schnell will be appearing to read her book, High Tide for Horseshoe Crabs.
Every spring, millions of horseshoe crabs crawl to the beaches of Delaware Bay to lay their eggs. But they aren't the only ones crowding the beaches for two weeks in spring. Flocks of shorebirds migrating north from South America stop to feed on the horseshoe crab eggs. People also flock to the shore. Scientists and tourists turn out to see the spectacle and learn more about the animals that call this habitat home for a few weeks.
Do some coloring, listen to High Tide for Horseshoe Crabs, and create a horseshoe crab craft. Lisa will also be happy to answer questions about her book, and to sign copies of it, as well. Please arrive promptly at the start time to enjoy all that is being offered.
Event date:
Wednesday, August 2, 2017 - 9:00am